Are you tired of our sad gray-blue or our blinding neon green T-shirts? Well, this year we are introducing our new

Royal Purple

T-shirts. We still have the blue and green T-shirts so you can buy one of each and collect the whole set!

Payment Methods
Quickly, safely and securely online with

Pay

Pal

.


If you do not have a

Pay

Pal

account, you can pay securely online by credit/debit card. Simply make your selections via

Pay

Pal

below. Then click on the gray "Check Out" button on the right side of the Shopping Cart page and fill out the form.


To pay by mail with a check or money order, please download, print and fill out the PCFA Merchandise Order Form and mail it to the Librarian with your payment (the address is on the form).

Royal Purple T-Shirts
The 2022 PCFA Reunion will unveil the new T-shirts with a new design and new color.
The new purple Chastain t-shirts was unveiled at the reunion; these are special because they honor our French heritage, with the French Fleur-de-Lis symbol and the French words, Je suis Chastain – I Am Chastain.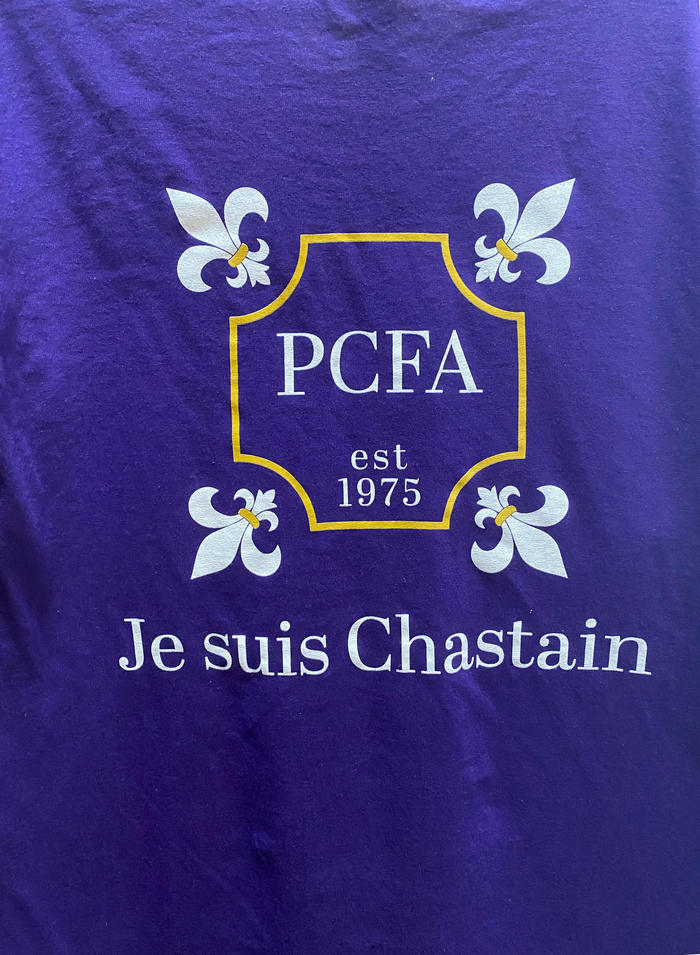 They are 50/50 Cotton/Polyester Blend.
Sizes available:
$25.00

USD

Green T-Shirts
The PCFA has some green T-shirts that are a must have for all Chastains!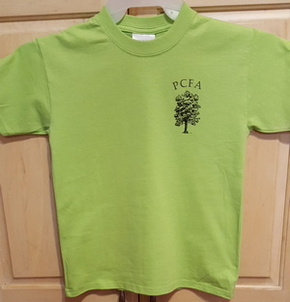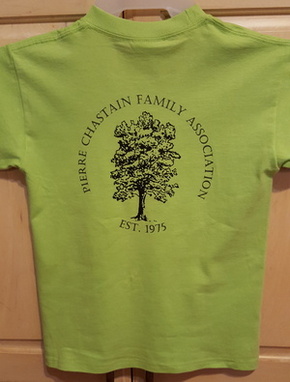 They are Hanes Comfort soft tag-less brand shirts, made of 100% pre-shrunk cotton.
Sizes available:
Adult Sizes


Closeout sale! Order soon!

Small Only 4 Left
Medium Only 2 Left
Large Only 4 Left

$15.00 USD
SALE $10.00

USD

If you do not want to use the secure

Pay

Pal

payment method, please download and print the
PCFA Merchandise Order Form and you can pay with a check or money order.
If you have any questions about the PCFA Merchandise,
please contact the Librarian at: Librarian@PierreChastain.com
Thank You!