In keeping with the objectives of the family association, the PCFA has endeavored to disseminate Chastain and related genealogical data through publications prepared by the membership, or by other outside resources.
The publications listed below were not produced or sold by the PCFA; however, these publications, offered by other retailers, may assist our membership in researching individual lineages.

Current Publications

The Ancestors and Descendants of William Shasteen, Sr. (ca. 1786-1841) of Franklin County, Tennessee
by Joy Quandt Gallagher (daughter of Paul Quandt and Nelle Shasteen)
A thoroughly researched genealogy documenting the descendants of William Shasteen, Sr., and his parents, Jesse Shasteen, Sr., and Ellenor Wade Coffee, this 400-page volume contains generations of family photos, biographical sketches, and an index of names. Among William Shasteen's wives was Mary Lavina Chastain Bowling (daughter of the Rev. John "Ten Shilling Bell" Chastain).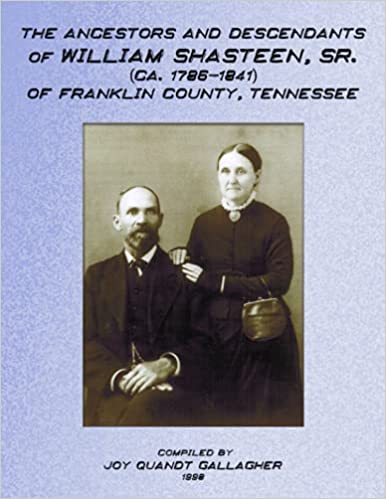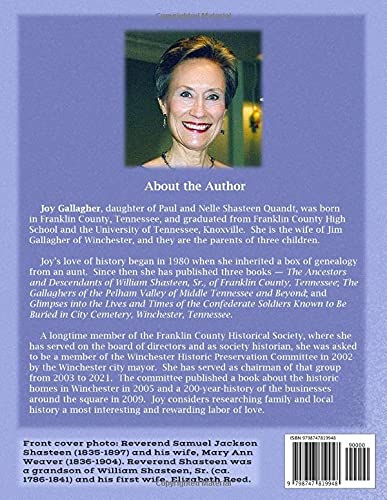 The Sublett (Soblet) Family of Manakintown, King William Parish, Virginia
by Cameron Allen.
Comprising more than four decades of research into the Hughenot family of Pierre Chastain's wife Anne Soblet, her ancestors, and siblings, this 50th Anniversary edition includes Cameron Allen's original articles on "The Sublett (Soblet) Family of Manakintown, King William Parish, Virginia," published since 1963 by the Detroit Society for Genealogical Research, Cameron Allen's chapter on "Huguenot Migrations" from the 1971 book "Genealogical Research, Volume 2," as well as a Preface and two new articles by Cameron Allen published in The American Genealogist: "The Soblets of the European Refuge" and "Ancestral Table of Susanne Brian, Wife of Abraham Soblet." With more than 1,000 footnotes and an index of names, this book is the essential starting point for all researchers of Soblet family genealogy.
Paperback: $17.00
Available from Amazon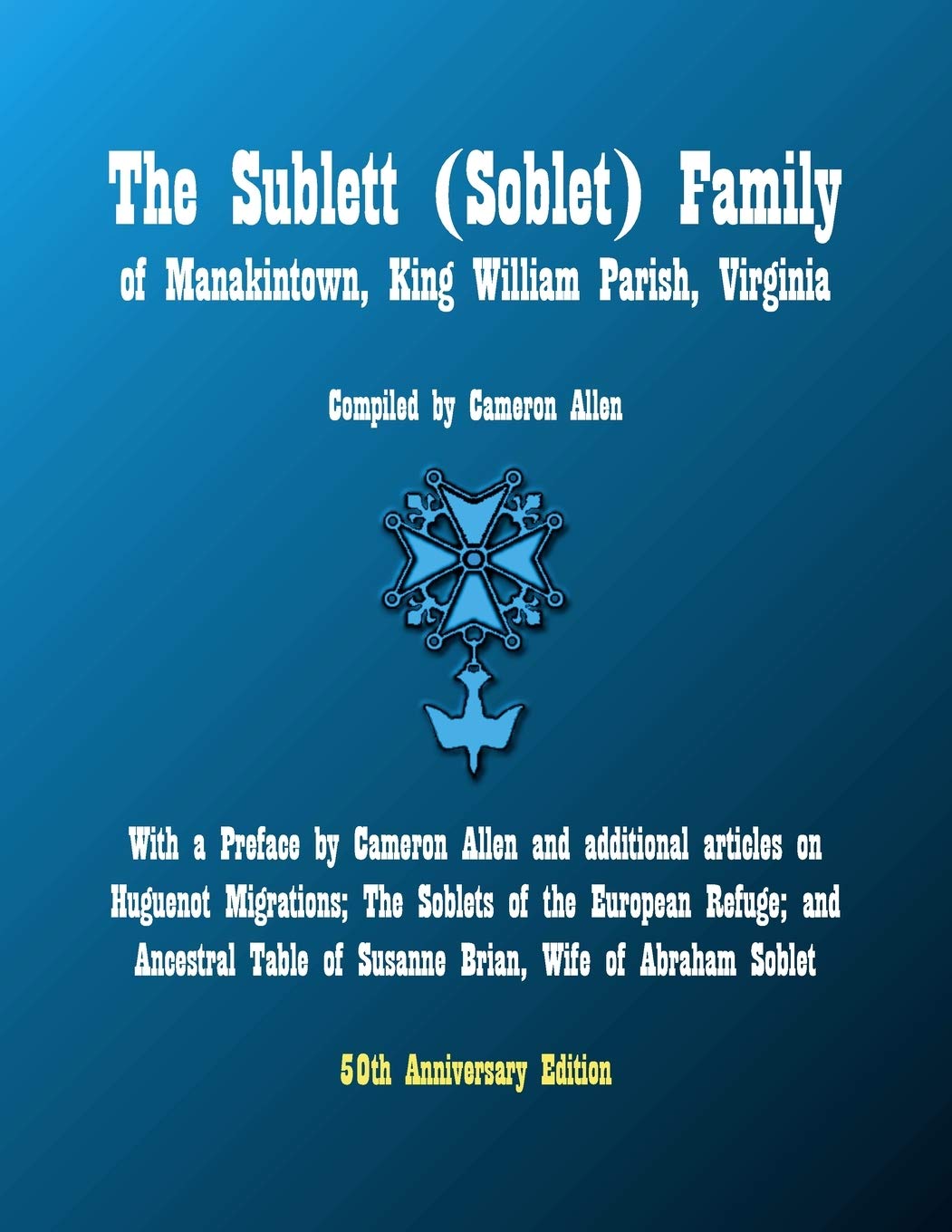 Documents, chiefly unpublished, relating to the Huguenot emigration to Virginia and to the settlement at Manakin-Town
by Robert A. Brock,
There's another classic book full of family information, published in the 1800s with an appendix of genealogies, presenting data of the Fontaine, Maury, Dupuy, Trabue, Marye, Chastain, Cocke, and other families.
Available on Amazon in various hardcover and paperback editions.

Thank You!