The Pierre Chastain Family Association plans to hold its 48th Annual Reunion in the Fall of 2023. No dates or places are secured as of yet. Please revisit often to keep abreast of new developments.
Past Reunions
We are attempting to collect as much information about all the past reunions as we can. In an organization like the PCFA it is easy to mislay some records when officers change from time to time. So we ask you to go through your computers, hutches and attics to see if you have some photographs or other information from reunions not listed below.
We will only post one or two photos from any given year. However, if we get an abundance of photos for one particular year, we can cycle through them occasionally. We are primarily looking for the Date, Place and Photographs, plus any special information you may remember. To submit information, please contact Ron Roberts at: webmaster@pierrechastain.com.
Thank You!

INFORMATION AND PHOTOS FROM PREVIOUS REUNIONS
2007 Reunion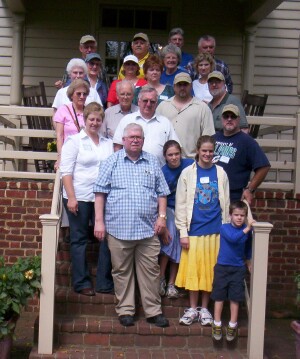 2007 PCFA Reunion attendees at Pierre Chastain's Home in Manakintown, Virginia.
Photo by Marilyn Chastain

2010 in Helen, Georgia
No photo available yet.

2011 Reunion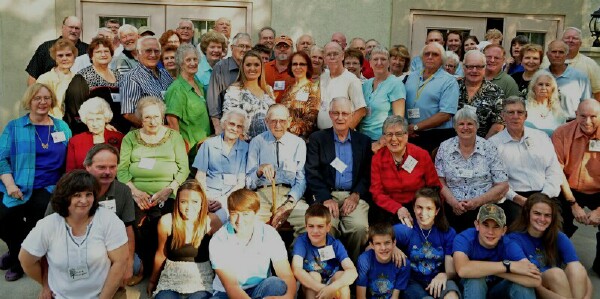 2011 Reunion - Henry Horton State Park in Tennessee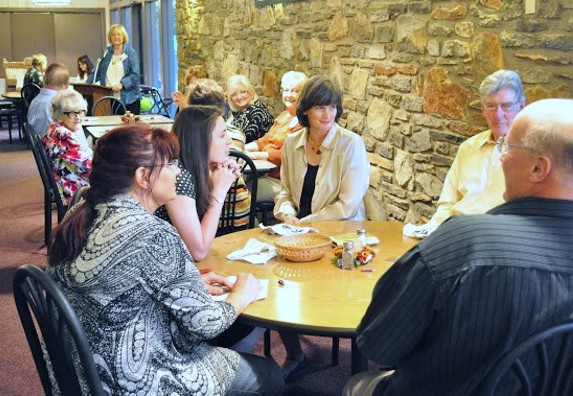 A table of attendees at the 2011 reunion banquet in Henry Horton State Park in Tennessee
Photo by Valorie Chastain Ford.

2014 Reunion

2014 Reunion was in Bentonville, Arkansas.

2015 Reunion
2015 - Lebanon, Tennessee

2016 Reunion
30 September – 1 October 2016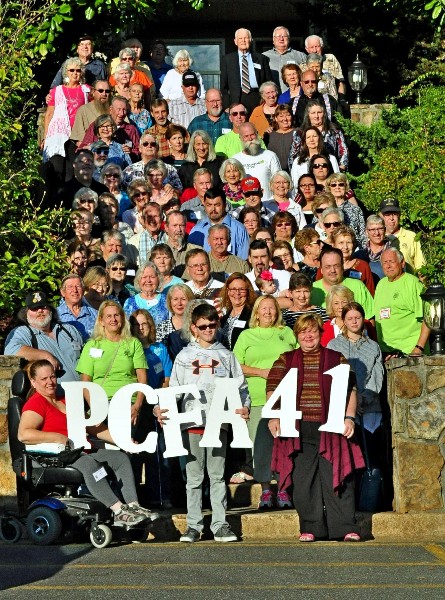 2016 Reunion was at Lake Chatuge Lodge
Hiawassee, Georgia.
Both meals were be catered by The Chophouse Restaurant and overseen
by Chef James Reaux, who is nationally-renowned.

2017 Reunion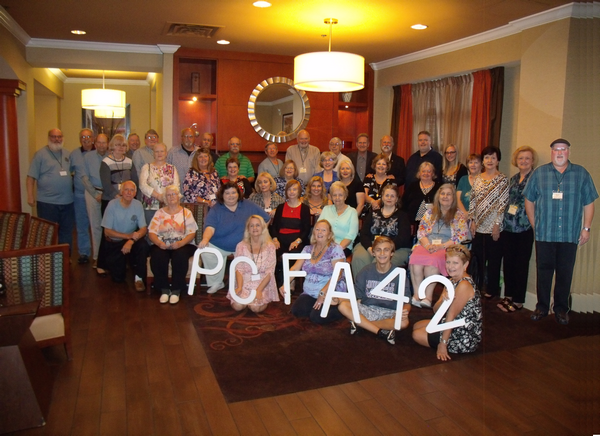 2017 Reunion - Louisville, Kentucky.
Photo by Ron Roberts

2018 Reunion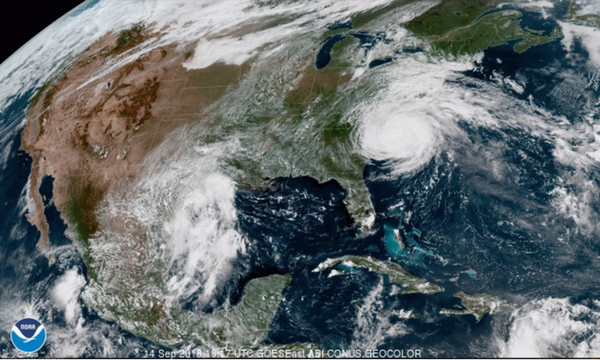 2018 Reunion - Midlothian, Virginia
Called on account of hurricane Florence
Hurricane Florence after making landfall on Friday, Sept. 14, 2018. NOAA
© MACH & NOAA
Please look up Hurricane Florence in your favorite browser for close-up images.
This is as close as any sane person wants to get to a hurricane.

2019 Reunion

2019 Reunion - Midlothian, Virginia

2020 Reunion
Cancelled due to Covid-19 pandemic.

2021 Reunion
Covid-19 pandemic still rampent. Reunion held by Zoom.

2022 Reunion
Photos available. Been busy making new Member Section.