| | |
| --- | --- |
| The Pierre Chastain Family Association will hold its 44th Annual Reunion in October 2019. All the details available at this time are below. Please revisit often to keep abreast of new developments. | |
Friday schedule
Saturday Schule
Fund Raisers

Bidding on Silent Auction
Sale of 50/50 Drawing Tickets

Manakin Episcopal Church, home church of Pierre Chastain
and his family in the early 1700's
Monacan Farm to see Pierre's grave

Historical and background presentations

Friday Night BBQ
Saturday Special Lunch at the Manakin Episcopal Church
Saturday Night Traditional Banquet

Who
All Chastains, families and friends.

What
Activities
We'll provide a more comprehensive list and description of meetings and field trips in future issues of the Reunion Update. For now, we'll just show a list of the meetings and field trips tentatively being planned. (There are still details to be worked out.)
Friday:
Sign-In, meet and greet

Welcome, introductions, lineage sharing

Historical and background presentations

Field trip: Catered picnic

PCFA Board meeting

Saturday:
General family meeting and election of officers

Visit Monacan Farm to see Pierre's grave

Historical and background presentations

Field trip: Manakin Episcopal Church

Group photo followed by lunch

Banquet with special dancers
Fund Raisers
| | | |
| --- | --- | --- |
| Silent Auction. Family members and friends donate their valuable antiques and family heirlooms or new and almost new items to help raise money for the PCFA. | | |
| | | |
| --- | --- | --- |
| Sale of 50/50 Drawing Tickets. Tickets are $5.00 each or 5 for $20.00. The person with the winning ticket gets half the money collected and the PCFA gets the other half. | | |
These fund raisers help support the publishing of The Chestnut Tree magazine and the PCFA web site as well as defray costs of postage and packaging of items sold by the Librarian.

Tours
| | | | |
| --- | --- | --- | --- |
| Saturday - A tour is planned to visit the Monacan Farm to see Pierre's grave. There is a hike through some woods to get there so good shoes and long pants are required. | | | |
| | | | |
| --- | --- | --- | --- |
| | | | Saturday - A tour is planned to see the Manakin Episcopal Church, home church of our American Progenitor Pierre Chastain. While there, one of the Catered Meals will be served. |
Other tours are in the planning stage. Please visit occasionally for the latest news.


Presentations
There will be several presentations. Details will be made available as plans solidify.

Catered Meals
There are three catered meals offered. Of course these are optional, but the whole idea of a reunion is to spend time together with family.
| | | | |
| --- | --- | --- | --- |
| | | | Friday evening, we will join at a local park along the James River for a delicious Barbeque Meal. The cost is $15.00 per person. |
| | | | |
| --- | --- | --- | --- |
| Saturday for lunch, we will have a Special Meal at the Manakin Episcopal Church, home church of our American Progenitor Pierre Chastain and his family in the early 1700's. The cost is $11 per person. | | | |

Former wear is optional.
(Ronnie & Karyl, c. 1700)
Saturday evening, we will have our Traditional Banquet, with very special entertainment planned. The meal cost is $40 per person.
So if you partake of all the meals the reunion has to offer, the total cost per person will be $66.00.

Publications & Merchandise
A selection of books and T-shirts will be available for purchase.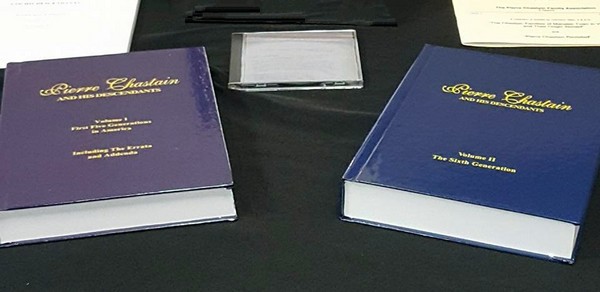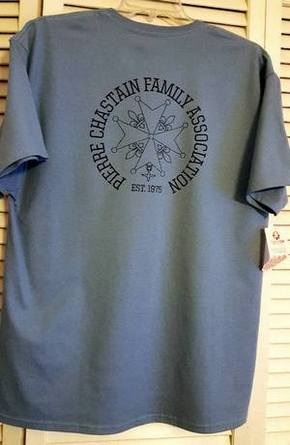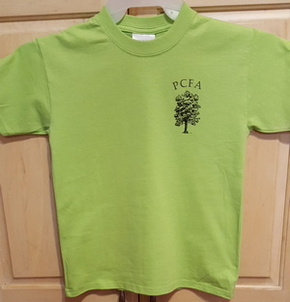 When
Friday 4 and Saturday 5 October 2019.

Where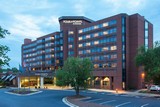 Four Points by Sheraton
9901 Midlothian Turnpike
Richmond, VA 23235-4813
Phone: 804-323-1144

Room rates: For traditional rooms, either king or queen bed the rate is $129.00 per night, plus applicable state and local taxes in effect at the time. (Right now, they are 13.3%.) To book a room at the discount price you must call the hotel directly at

804-323-1144

rather than using any booking agency. Also, tell them you are with the Pierre Chastain Family Association reunion.
Note:

If you view the maps (links in the left column), occasionally a very competitive rate will be displayed. This is a rate that is only available for a short term. If you go to that same map next week, it is likely to be a different amount. These prices do not include breakfast. Our rate (above) includes breakfast for 2. And more importantly, if you book with Google or Expedia, etc., to get a better rate, your room would not count toward meeting our occupancy commitment and it could cost the PCFA a bundle.

Why
It will be held in the Richmond - Midlothian, Virginia area which is located close to the old Huguenot Trail and Huguenot Road. There are possibilities of visiting many historic places in the area.
The planning committee is working hard to make this the most exciting reunion ever! (Even more exciting than being blown away by a hurricane!)

And How
How much will it cost to attend the reunion?
Registration: There is no cost to register for the reunion.
Housing: See Where above.
Meals: Catered Meals, which must all be paid in advance.

Registration
Registration is now closed for this year's Reunion. See you there!

Reunion Coordinators
| | | | |
| --- | --- | --- | --- |
| | | | The 2019 PCFA Reunion is being coordinated by Ron & Phyllis Mitchell. They live in the area and are arranging fun activities and visits to historic places. If you want more information about the 2019 Reunion, please contact the Reunion Coordinators at Reunions@PierreChastain.com. |

What Else Is There To Do While In Richmond, Virginia?
A few web sites to help guide you:

A Few Selected Points of Interest
Henricus Historical Park
Travel back in time to the Citie of Henricus, the second successful English settlement in the New World. Explore a moment in time where 300 settlers, led by Sir Thomas Dale, departed the unhealthy environment of Jamestown with the hope of establishing a strong English Colony and with the intention of becoming the principal seat of the Virginia Company of London.

St. John's Church
Here Patrick Henry delivered his famous "Give me Liberty or Give me Death!" speech to the Second Virginia Convention of March 1775. Our programs bring to life the events that led to the American Revolution and allow us to maintain and preserve St. John's Church for future generations.

Tuckahoe Plantation
Tuckahoe Plantation, boyhood home of Thomas Jefferson, is a National Historic Landmark and is protected in perpetuity by a preservation easement donated by the owners. It is considered by architectural historians to be among the finest early 18th century plantation homes in America.

Hollywood Cemetery
It serves as the final resting place for two American presidents, six Virginia governors, two Supreme Court justices, twenty-two Confederate generals and thousands of Confederate soldiers. Known as a "garden cemetery", Hollywood Cemetery ranks as the second most-visited cemetery in the nation, right behind Arlington National Cemetery. The stories and beauty of Hollywood continue to bring visitors from all over the world. To this day, Hollywood Cemetery still provides numerous interment options, allowing you to reserve your place in history among presidents, Civil War generals and many other famous personalities.

Maymont Park
Maymont is a 100-acre (0.156 sq mi) Victorian estate and public park in Richmond, Virginia. It contains Maymont Mansion, now a historic house museum, an arboretum, formal gardens, a carriage collection, native wildlife exhibits, a nature center, and Children's Farm.

The Virginia Museum of Fine Arts
VMFA Arts a top comprehensive US art museum with more than 5,000 years of art from around the world. VMFA is open 365 days a year and general admission is always free.

Lewis Ginter Botanical Gardens
One of the top gardens in the US; voted America's #4 public gardens by USA Today. Recognized by the Travel Channel as a best botanical garden.

The Edgar Allan Poe Museum
Located in the Shockoe Bottom neighborhood, the museum is dedicated to American writer Edgar Allan Poe. Though Poe never lived in the building, it serves to commemorate his time living in Richmond. The museum holds one of the world's largest collections of original manuscripts, letters, first editions, memorabilia and personal belongings. The museum also provides an overview of early 19th century Richmond, where Poe lived and worked. The museum features the life and career of Edgar Allan Poe by documenting his accomplishments with pictures, relics, and verse, and focusing on his many years in Richmond.

James River Plantations
Five Plantations encompassing three centuries can be seen along Virginia's scenic Route 5 in Charles City County. These plantations and farms along the James River have survived the Revolutionary War, the War of 1812 and the War Between the States. The privately owned and preserved National Register properties are open for visitors to experience and enjoy.

The Museum and White House of the Confederacy
A neoclassical mansion built in 1818. Jefferson Davis lived here during the Civil War years, and several pieces of furniture owned by him are on display. The museum contains more than 15,000 artifacts and 500 flags from the Confederate era. The collection includes the swords and other personal effects of Generals Jackson, Lee and Stuart. Personal papers, government documents, journals and rare books are on exhibit.

The American Civil War Museum
At the terminus of five railroads, Richmond, Virginia was more than just the nominal capital of the Confederate States of America. The city's factories supplied the Confederacy with food, munitions, and cannons. After the war, its historians, writers, and sculptors manufactured "heroes" of the Confederacy as men who treated enslaved people with paternalistic affection, fighting for just causes and states' rights.
Richmond, once the second-largest market for enslaved people and the capital of a state where more than half of all Civil War battles were fought, would, in peacetime, metamorphose into the site of a prolonged, contested engagement for the very memory of the war. The myths garlanding Confederate figures like Jefferson Davis and Robert E. Lee, who made Richmond their home for relatively brief spells of time, have long outshone the stories of generations of Richmonders who have lived in the contradictions of the city of the Lost Cause.
Itís with some fitting justice, then, that a museum opening this weekend [2-3 May 2019] in what was once the industrial heart of Richmond sits at the center of the nationís modern-day struggles to understand the impact and devastation wrought by the Civil War.
The American Civil War Museum, a new institution formed out of a merger between the American Civil War Center and the Museum of the Confederacy, sits on the banks of the James River. If, as the museumís CEO Christy Coleman says, the Civil War ďsaved and redefined what the American republic would be,Ē the new museum redefines the warís legacy as perpetually bound to our always-fraught present.
— Article source: Smithsonian

Manakin Huguenot Library
We are not aware of the Manakin Huguenot Library being open just for us. According to the web site, it's only open

on Sunday

afternoons and Wednesdays. If someone wants to remain after the reunion to check it out, they can do so. There is a small gift shop that is probably only open when the library is open.

Additional Attractions in RVA and surrounding localities

Local Research Facilities
Library of Virginia The Library of Virginia is the state's oldest institution dedicated to the preservation of Virginia's history and culture. Today the Library houses more than 110 million manuscript items and more than 1.9 million bound volumes. And FREE parking!
The Virginia Museum of History & Culture (VA Historical Society Library)

Shopping in the Region

Local Historical Societies