Are you tired of our sad gray-blue or our blinding neon green T-shirts? Well, this year we are introducing our new

Royal Purple

T-shirts. We still have the blue and green T-shirts so you can buy one of each and collect the whole set! Visit the PCFA web site for sizes and pricing.
The 2022 PCFA Reunion unveiled the new T-shirts with a new design and new color.
The new purple Chastain t-shirts will be unveiled at the reunion; these are special because they honor our French heritage, with the French Fleur-de-Lis symbol and the French words, Je suis Chastain – I Am Chastain.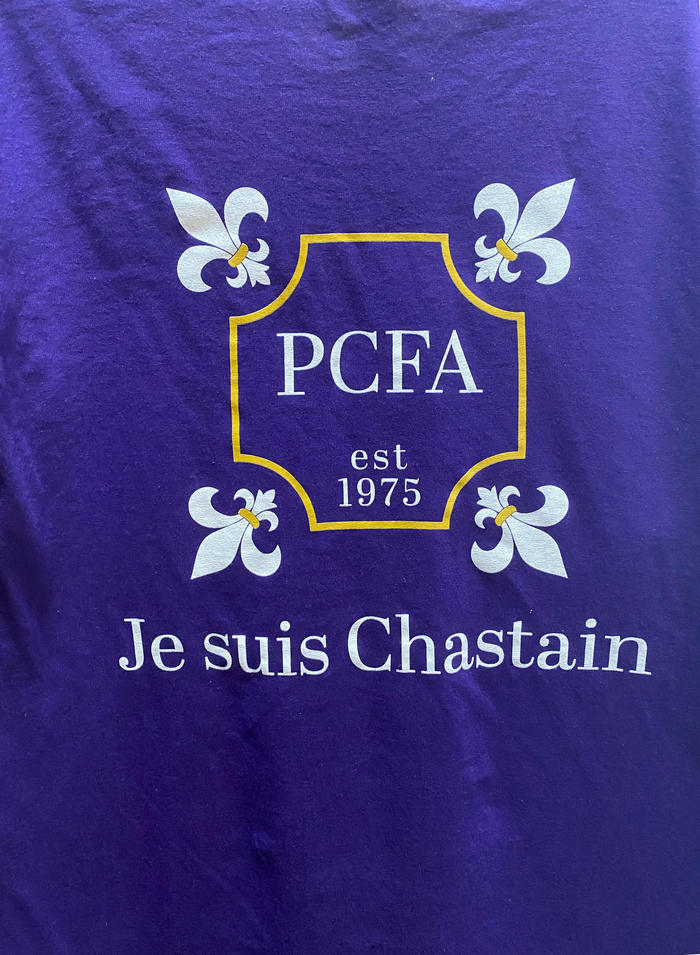 They are 50/50 Cotton/Polyester Blend.
Sizes available:

New Green T-Shirts
The PCFA has some new green t-shirts that are a must have for all Chastains!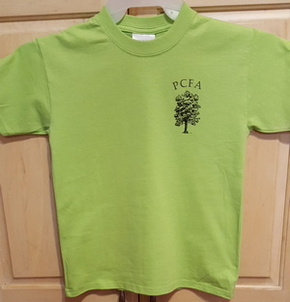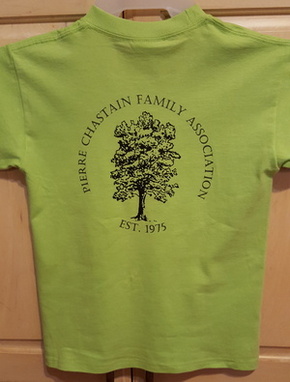 They are Hanes Comfort soft tagless brand shirts, made of 100% pre-shrunk cotton.
Sizes available:
Sizes available:
Adult Sizes $15.00

USD

Children's Sizes $8.00

USD

Small (size 6-8)
Medium (size 10-12)
Large (size 14-16)